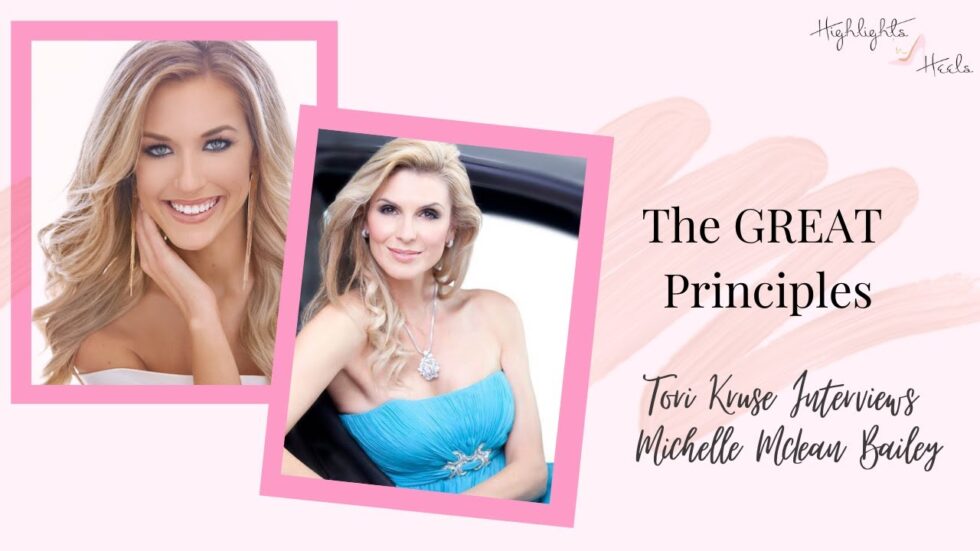 How The GREAT Principles Can Improve Your Life
Many of you are already familiar with this week's guest, and she needs no introduction, Michelle McLean! The 1992 Miss Universe winner from the African country of Namibia, has had quite the career. She is an international model, TV host, motivational speaker, philanthropist, and founder of the Michelle McLean's Children Trust.
I was lucky enough to work with and develop a friendship with Michelle back when I was competing for the Miss USA crown. It was during this experience that I got to witness firsthand the true talent Michelle possesses. Over the course of her career, she has developed a mindset program through the acronym — GREAT.
G – Gratitude
R – Reframe
E – Energy
A – Articulate
T – Teamwork
This program focuses on daily techniques and activities to help build a positive mindset, overcome stress/anxiety, and improve self-confidence.
"[These are] very easy techniques, very practical for anyone who wants to learn more about how to really be able to manage your stress and pressure. You can't just the day before or the week before a pageant or a competition decide I'm just going to do some breathing techniques and I'm just going to think positively. You've actually got to train your body physiologically to when something alerts you to panic on stage or you're in a stressful travel environment… you've got to be able to manage it. So your body has to have some way of remembering how to manage the stress."
Many of the situations and thoughts we find ourselves in, elicit a chemical reaction in our body. From happy activities producing serotonin and dopamine to upsetting events releasing cortisol and adrenaline into our bloodstream — Michelle's GREAT principles are closely tied with controlling these natural physiological responses in a healthy manner.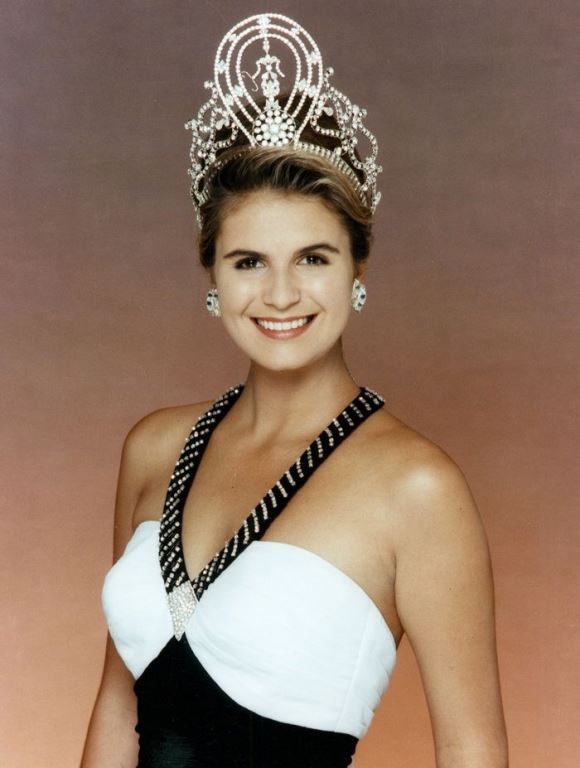 Today, one of the biggest drivers of a diminished mindset is the negativity and naysayers that fill the world. Social media being one of the biggest reasons for young women, and people in general, to struggle with their mental and emotional health. The toxic cycle of social media and comparison often causes us to devalue ourselves and become stagnant in life. Living your best life only comes through continued growth.
"We have a natural reset in our brains that we've got to focus on the negative to be able to survive. It comes back from eons ago when we were running away from wild animals and warfare tribes. Our natural reset as a human being is to focus on the negative so that we can survive… You start with the small things… How do I reframe this to utilize this experience? You reframe it is a sense that when you release that serotonin that your body starts to change your attitude, philologically, and that helps with your mental attitude towards things."
When Michelle starts to work with a new client that is really interested in modeling or pageantry, she takes the time to assess if this young woman has the right goals. This toxicity and negativity that we are discussing are certainly present in the beauty industry, where, unfortunately, many unhealthy habits do exist — physically, mentally, and emotionally. Due to these risks, it is important to give women honest advice about this path.
"I'm very clear with my clients about how realistic they need to be about this industry. I think more coaches and people consulting should be more honest with young people getting into this industry."
Michelle hammers home the fact that regardless of where you are in life, that you need a mentor to help you continue learning and improving — even she still has mentors! Girls, if there is one takeaway from this blog, it's that you need to seek out leaders in your life. Individuals that can share wisdom and guidance to help you fulfill your full potential.
"One of the most important things I learned from being a coach, is that I too need a mentor. Everyone does. You never outgrow that process, and you never should outgrow that process… You got to keep yourself fresh and aware of what you're doing. Feedback is so important. I think having a mentor is one of the best things one can do."
Be Unstoppable!
– Tori