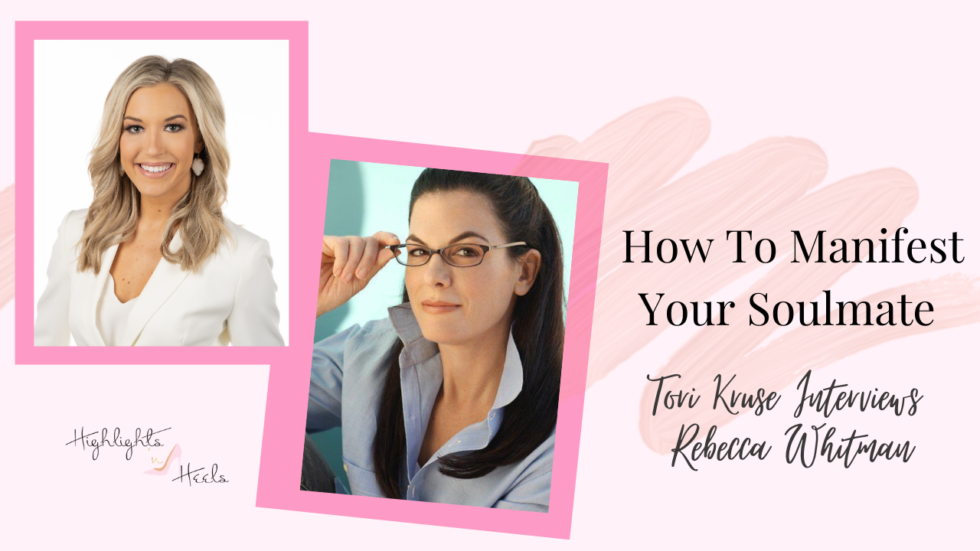 How to Manifest Your Soulmate
This week we are talking love! I was fortunate to grab a few minutes with Rebecca Whitman, a prominent success mentor, and life coach who helps women go from "burned out to balanced, beautiful, and abundant." In addition, Rebecca is the host of the podcast "Balanced, Beautiful, and Abundant," as well as the author of the Amazon best-seller "How To Make A Six-Figure Income Working Part-Time." 
Rebecca's program, the Elegant Warrior Training, is designed to help women live a fulfilling, enriched life by getting all seven pillars of success into proper alignment. Those seven pillars include: 
Spirituality 
Physical health 
Emotional wellbeing 
Romantic fulfillment 
Mental health 
Social satisfaction 
Financial security 
On top of that, Rebecca has been afforded the opportunity to teach specifically how to manifest your soulmate at a retreat in Colombia! What qualifies her to teach on this subject? Well, she's lived it! 
"I thought about it, how did I go from completely heartbroken and divorced to being engaged to the man of my dreams? I created seven pillars of attraction and that's what I'm going to be teaching…"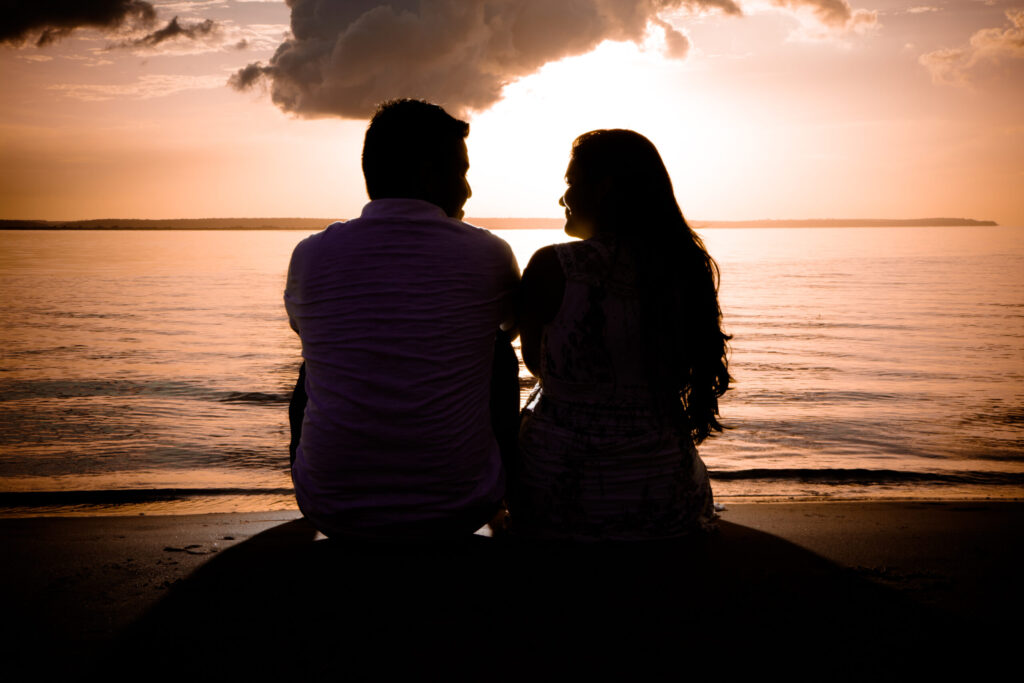 The first pillar of attraction is processing and releasing our past. Rebecca mentions how so many individuals take their baggage from one relationship to another, not allowing themselves to start on a clean slate with this new individual — ultimately causing relational issues because we haven't been able to lay to rest past problems or heartache. 
The second pillar is radical self-acceptance. Man, I wholeheartedly believe this. To be our best selves we need to accept every quirk and characteristic that makes us, us!
"That's so important because as women we are constantly judging ourselves. I'm a recovering perfectionist, like always beating myself up unless I hit this impossible standard that no one can really reach. You know radical self-acceptance, you don't have to have the perfect body or the perfect job or the perfect apartment to manifest your soulmate…. Changing how you talk to yourself is the number one thing. I tell people to take out the words woulda, coulda, and shoulda, because those are words we use to beat ourselves up." 
The third pillar is masculine and feminine energy. This relates to the dynamic and polarity that exists between you and your partner. 
"I'm a total feminist. I believe women should have equal pay for equal work. But when it comes to romantic relationships, if both are equal, then there's no romance… But you want to decide if you want to be the leader or the follower in the relationship. So for me, I'm a leader in my life… but in my relationship, I choose to be the feminine. Whatever you choose is fine, but once you choose, you get to communicate as that role. So it's so important, the polarity is what makes [the relationship] sizzle." 
The fourth pillar is where do you want to fish? In the world of online dating, this is a good one to take note of, ladies! Rebecca notes that if we want to find a specific kind of relationship, we need to look in the right places, or if we've not had any luck in our current dating environment, then we need to change our "fishing hole." 
"You gotta know where you want to fish, and then fish there and be patient because not everything you pull onto the boat is going to be the catch of the day… If you've been going to the same pond over and over and over again, and there's no fish there, then you switch ponds! If you're trying to meet a guy at church, try a different church."
The fifth pillar is the first date etiquette. This is one that Rebecca felt she definitely learned from firsthand. She would go on these first dates and leave feeling really good about it, only to find out she would be ghosted. She realized a lot of it went back to her actions on the first date, and the do's and dont's! One major one being that you should leave your phone in your purse or car! Nothing is a bigger mood killer than being pre-occupied by your phone notifications, or a Bumble match popping up on your home screen during the date! 
If you're curious about the sixth and seventh pillar, you're going to have to join Rebecca's retreat 🙂 
But let's say you are currently searching for your soulmate, and you just keep dating the wrong type of person. Over and over again… How can you break the seemingly unending cycle? You know you need something different, something better. Rebecca has been there, done that, and has some lasting advice to take to heart. 
"For me, I just had to hit an excruciatingly painful bottom on the old type. I used to go out for narcissists, the really good-looking guy who was a little emotionally unavailable because I wanted a challenge. I thought that the nice guys were boring. I thought love had to be hard because I read all the romance novels and watched all the movies. I thought if there was struggle and drama then that was real passion. But after getting my butt by my divorce I'm like this is it, I'm not going to be around guys that don't treat me well. I just want to be around nice people, with positive energy, whether that is platonic or romantic — and then I met my fiancé Ben." 
Maybe that story resonates with your past or current relationship experience. Toxic partnerships can be hard to leave, but often our heart of hearts knows what's best. If you are questioning your relationship or how you are treated, Rebecca encourages you to ask yourself one question: 
Is this relationship serving me? 
Simple to say, but sometimes hard to be honest about. You deserve the same energy and respect you give. Don't let your romantic life, be less than what you truly deserve. 
After all, Rebecca says "it's better to be alone than in bad company."