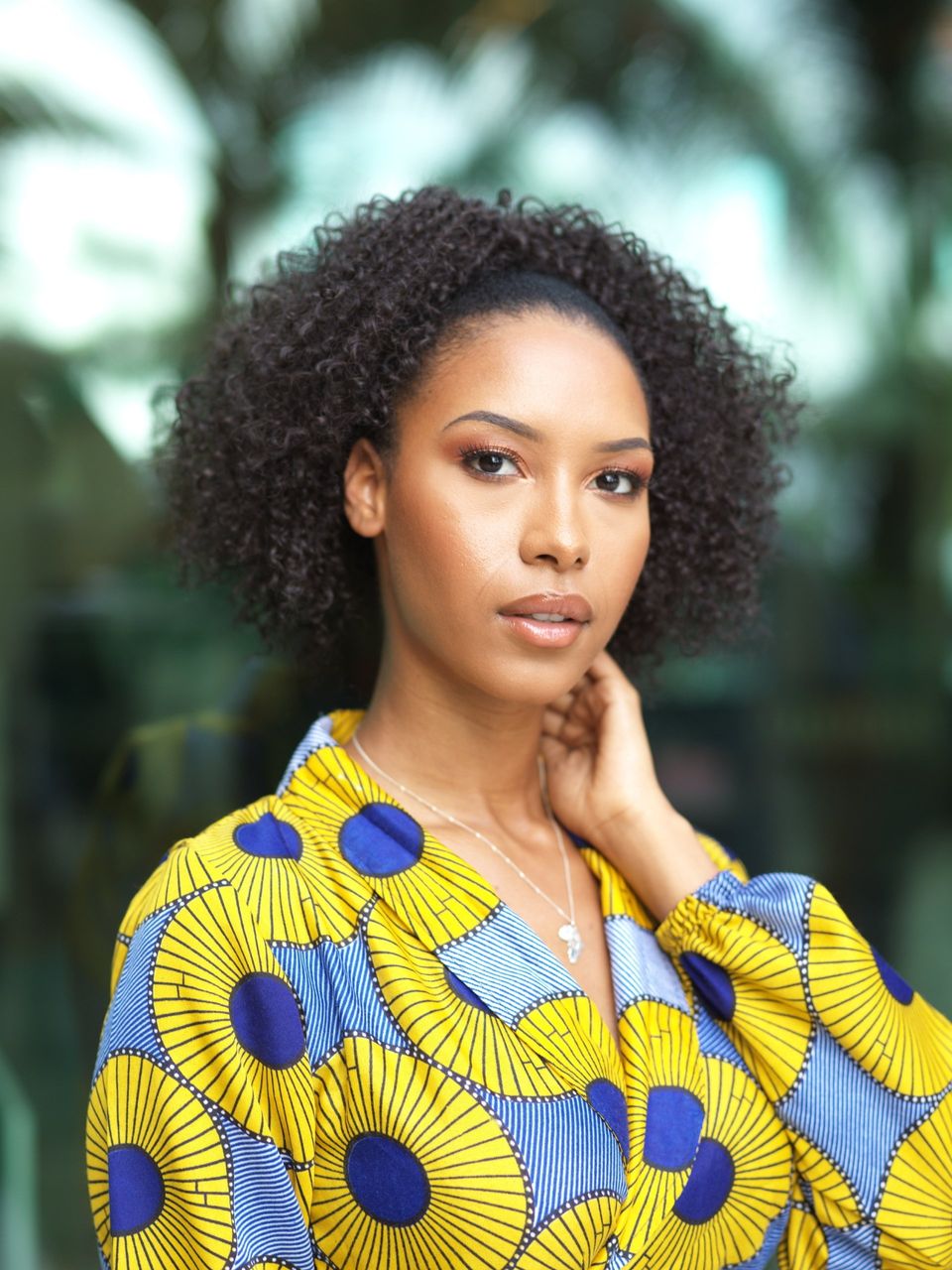 Caitlin Tyson: Leading The Journey to Self-Love
Here To Serve
When you meet Caitlin Tyson, you can feel her inspiring energy. She's a classically trained actress, a certified yoga instructor, a model, a writer, and Miss Cayman Islands 2018. This Caribbean-American woman embraces the beauty of both of her cultures. She also jump-started the natural hair movement in the Cayman Islands and encourages men and women to celebrate the skin that they're in.  
Growing up, Caitlin looked to national title holders of pageants as though they were royalty. "They're really inspiring and so I always wanted to run," she says. "But then once I went away to New York for training, my focus was just on acting." 
That fast-paced Big Apple lifestyle started to wear on her. It became exhausting and she missed home. She soon decided to return to the Cayman Islands.
Caitlin also wanted the opportunity to give back to her community. "Part of my life is service," she explains. "I come from a single parent family. My mom is a social worker, and I've always seen her giving back. And I was like, how can I do something to give back?"
As an advocate for self-love she thought, "no one should feel that how they are naturally, isn't beautiful and isn't valid. So how can I bridge that gap?" 
Caitlin decided to teach an after-school program at her local YMCA that focused on arts-based learning for kids. "We did a beautiful tribute from The Color Purple musical. We were embracing all the parts of our culture that make us amazing and rich and beautiful." 
Yoga as a Metaphor for Life
She's continued to focus on serving while trying to find balance in her own life. 
Yoga has played a big part in that balance. 
"I'm a certified yoga instructor," she notes. "On our side of the world, we get into the glamour of yoga, which is like the outfits and the gorgeous poses and the leg behind my head. But when it comes up while you're practicing, and thinking of everything as a metaphor for your life while you're on the mat."
She says yoga has helped her think about how she can be more flexible in thinking about the different areas of her life. 
"I meditate," says Caitlin. "One of my mantras is 'I love myself enough to take care of myself, my body and soul.' So that goes with everything: getting enough sleep, drinking enough water, eating well. You know you can make a choice to have some ice cream or a brownie every now and then like it's no big deal, right?"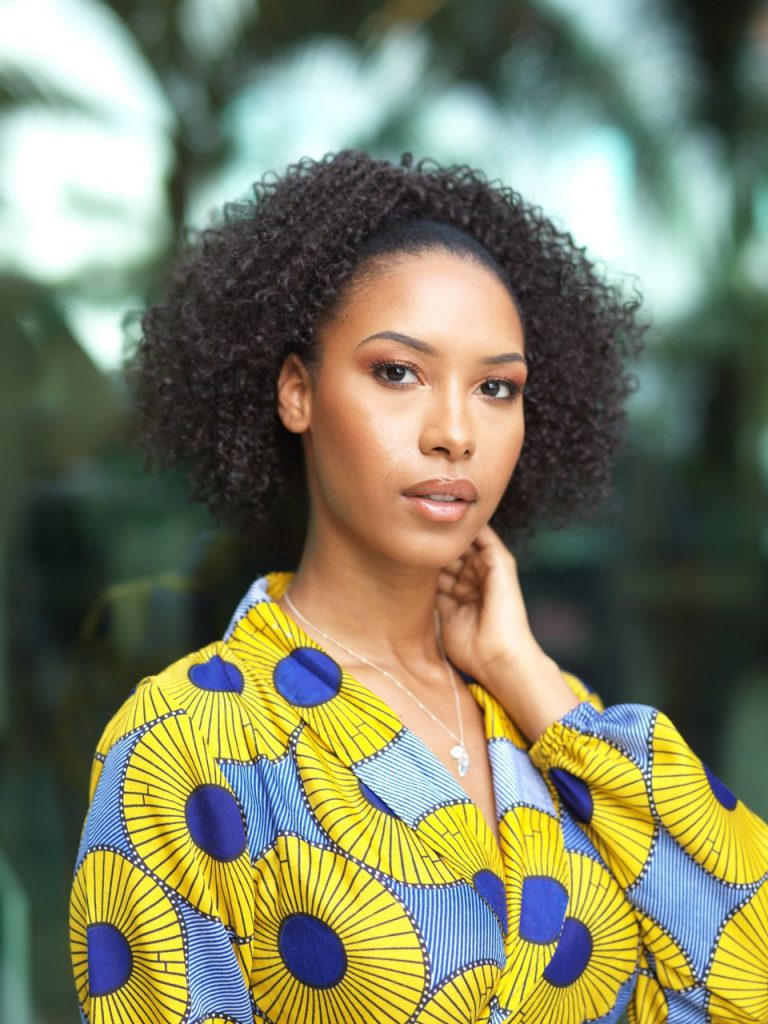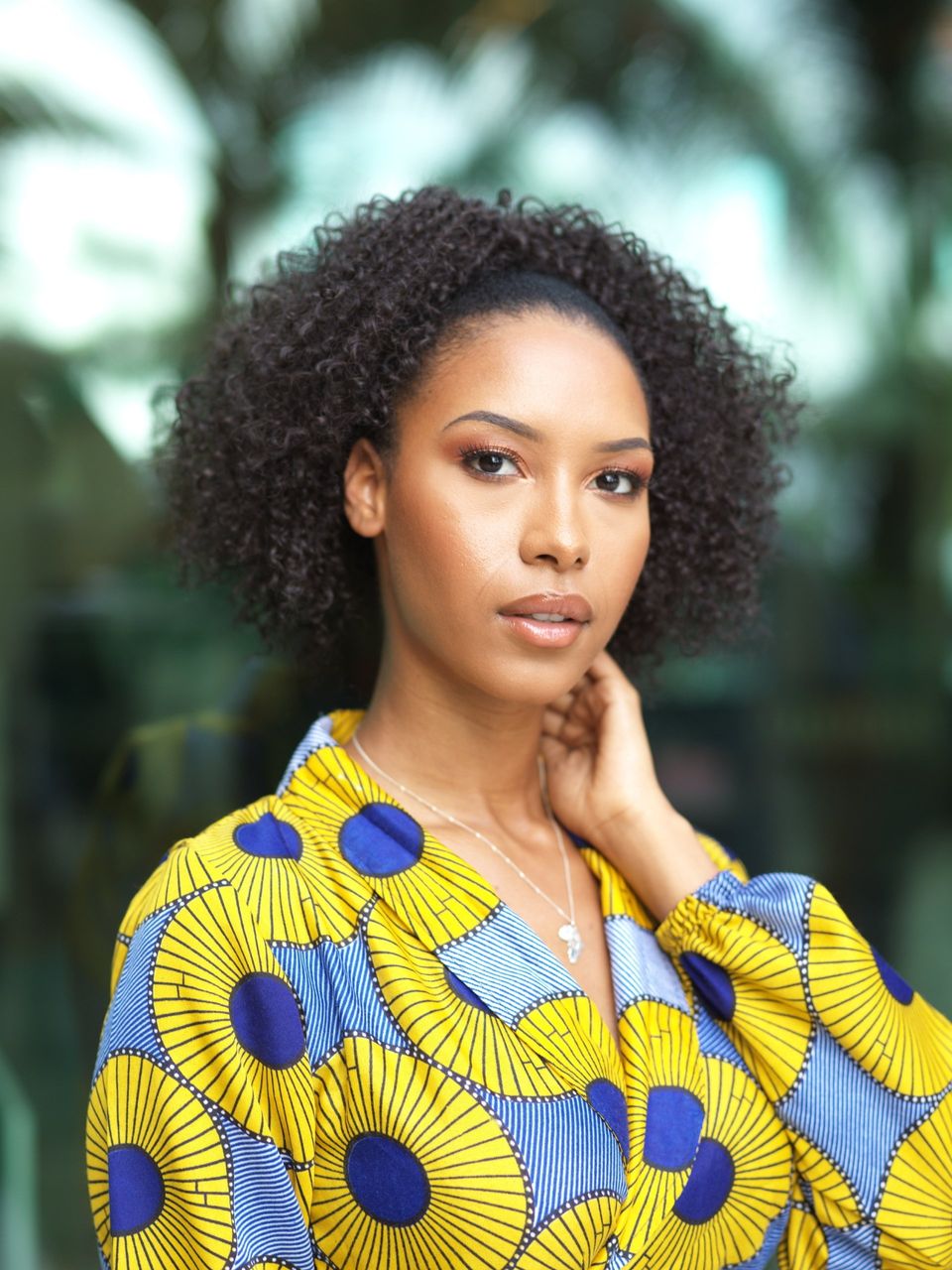 The Importance of Self-Love
Self-love, says Caitlin, includes being kind to yourself, and that was a practice she had to learn.
She says grew up being very critical of herself and as a self-described "fiery" Aries, she would often be angry and frustrated when she wasn't being heard or she was misunderstood.
The tragic passing of her father when she was only 12 also had an impact.
"I actually just kind of put that part to the side and just continued as if everything was normal," she notes. "And later on, I realized that there was a lot that I was internalizing. [It's important to] allow yourself to feel what you're feeling. Everything you're feeling is valid. Give it a voice and let it come in and come out and you'll be so much better off for it."
Caitlin has also given a voice to many women through her work in the natural hair movement.
About four years ago, she made what she calls one of the best decisions of her life: cutting off all her hair.
At first, she was hesitant. People told her she won't get roles as an actress with a short hairdo. They also said she won't look beautiful. But she didn't want to have toxic chemicals relaxing her hair any longer nor did she want to keep trying to live up to someone else's standard of what conventional beauty is or should be.
Caitlin soon came to the realization that her hair does not have to be long for her to love it.
"So, I just cut it all off and decided to love myself," she says proudly. "I actually, hadn't had my natural hair since I was like 12 years old. And that's a story for a lot of women of color, that's the time for you to get your big girl hair and it's relaxed."
Caitlin found that the more she showed people she was loving her own hair, the more she'd get messages from women wishing that their hair looked like hers.
But she'd rather people didn't covet anyone else's hair. Instead, she wants women to love themselves as they are. "Everyone's natural hair is beautiful. And if you want to put on some extensions or you want to change it up a little bit, it's a choice and you feel beautiful either way," she explains. "But I find a lot of people feel that they have to hide or alter in order to be beautiful."
Her "superwoman" mom can be credited with providing Caitlin a
strong foundation
for how she sees the world.
"She would always just tell me there's enough sun for everyone to shine," notes Caitlin. "So that's how I've kind of grown up. That you can uplift other people and there's enough space for everyone in any arena that you want to get into in life.
Don't hold yourself back, she cautions, because there's enough light for you and to uplift someone else along the way.
Be unstoppable,
– Tori