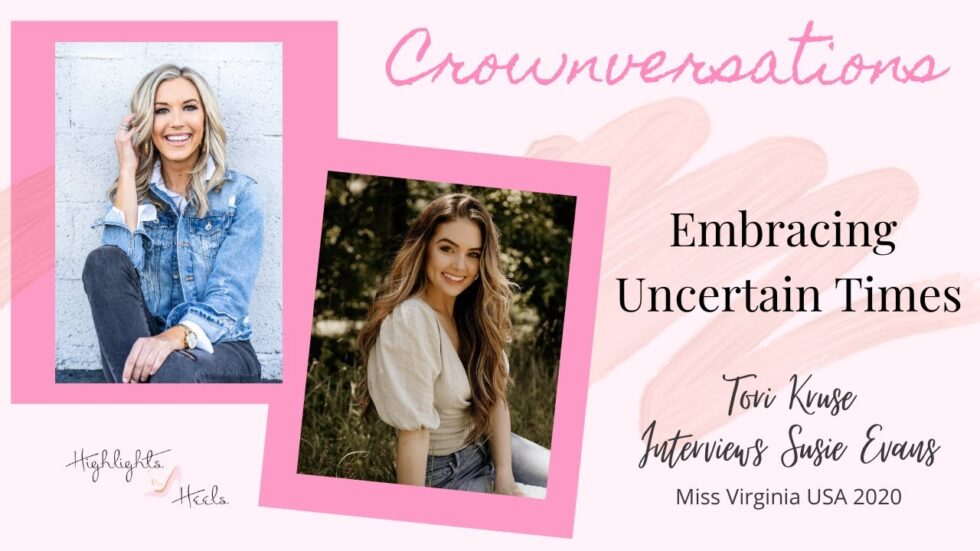 Embracing Uncertain Times With Susie Evans
It's Christmas week! Normally, we'd be giddy with excitement and surrounded by extended family and all our favorite holiday treats. However, 2020 has been anything but normal. This week I was able to chat about this exact topic with Susie Evans, Miss Virginia USA 2020 with my new series: Crownversations.
Susie is an ambitious go-getter, who has a ton of unique life experiences. In 2011, she was named Miss Teen Virginia USA. Fast forward to her college days, she attended Lindenwood University, located in Saint Charles, Missouri. Lindenwood is known for having a large international student population, and here she made friends from all over the world. During the summers, Susie would jet off to visit her international friends, and her love for travel and foreign countries was born.
As graduation approached, Susie knew she wanted to move abroad — didn't know where, but somewhere not named the United States. So she moved to New York City in the hope to win an international contract as a performer. Destiny had its way, and Susie won a year-long contract to go work for Disney in Japan! Her 12-month stay quickly turned into 26-months as she fell head over heels for the different cultural experiences and learning opportunities presented to her.
"Being there as a creative person, someone who loves to do videography, and also somebody who is just growing as a performer, I was around people who were so talented. I always have someone to film. I always have someone to work on a creative project. There are people here who can teach me to tap dance, or basic ballet, or like improv acting… It was this amazing two year period where I could just focus on myself."
Something that sets Susie apart from her fellow pageant competitors is her age. The majority of girls competing for the state title are between the ages of 19 and 25. Susie won Miss Virginia USA at age 27. At that age, you're still a baby in the grand scheme of things, but you have been afforded more time to experience a wider variety of self-building events compared to most young 20-somethings. She credits her unique life experiences as playing a big role in being crowned.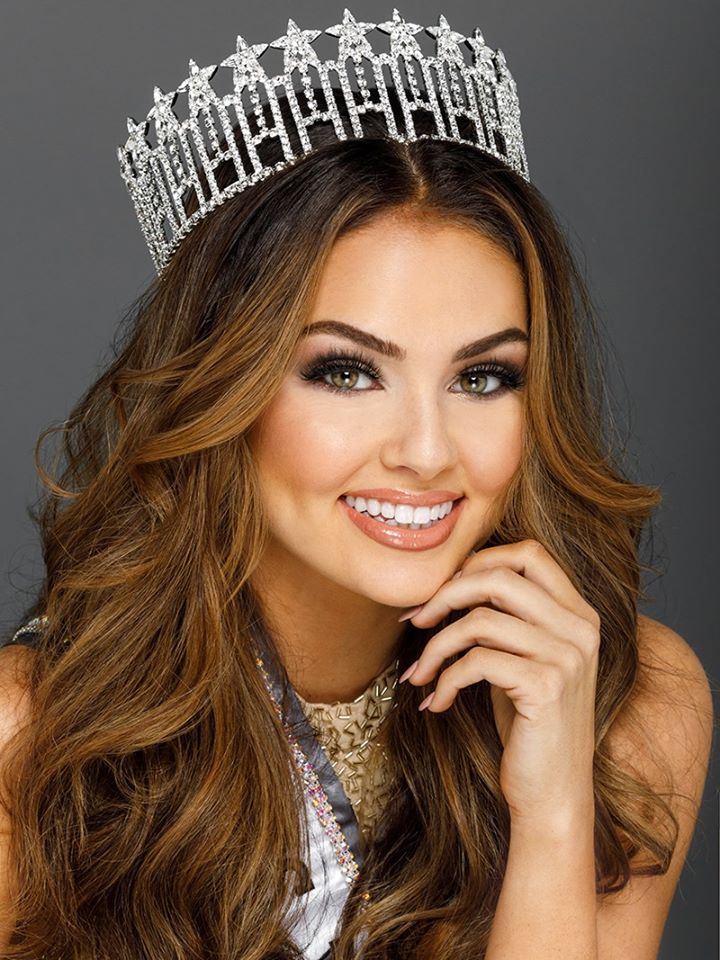 But what a difficult year to carry a crown. Susie herself has had a rough year but has handled everything in stride — and with elegance and grace.
"I had the craziest year of my life. I left my job… I got a part in an independent film, and I was going to make the same amount of money as I did in my 9 to 5 job. So I took this huge leap of faith and then COVID happened. Now I'm jobless. My car broke down. My dad got really sick. He was on life support in a coma, spent weeks in the ICU… I was supposed to be living 'the best year of my life' as Miss Virginia USA. There were so many days I thought this is the worst thing that could have happened… I kept reminding myself that everything I was going through was temporary and that my life is beautiful and it will be enjoyable again. I just have to buckle down and figure out what I'm going to do right now. Everything is temporary, the good and the bad. I think having that mentality this year was so healthy for me. It was the hardest year I've ever been through personally. If I hadn't been so strong mentally, I think it could have crushed me. I think I could have given up my title, that's how devastating certain days were this year."
Sometimes the most powerful thing we have control over is perspective. Susie's wisdom and perseverance is something I myself admire. So if you're competing for a crown in 2021, and having to deal with all the negative things in your personal life and the irritating changes that COVID is causing to pageant competitions, Susie has some advice for you to thrive.
"Just go with the flow… Don't have specific expectations. Enjoy the process. Look around you and truly lean into those women, if it's at your state level or at the national level. There are so many amazing women in this industry in general… Figure out how you can help the girl next to you achieve her dreams and vice versa. Miss USA isn't the end of the road, it's just the beginning."
Be Unstoppable!
– Tori