Making the Most of Your Current Reality
As I continue my "Crownversations" series, this week I sat down with Miss Montana 2020 — Merissa Underwood! This half-hour conversation is short, but it really shows the true fiery passion that lives inside Merissa. As an environmentalist and vegan activist, Merissa is dedicated to helping stop climate change, and protect the world we all love. In her spare time, she also flexes her creative muscles as a singer, songwriter, and DJ — how badass is that!?
Merissa's journey into the pageantry world started late. Growing up in California, she wasn't your stereotypical "girly girl." She grew up south of Sacramento, where her family lived on 10 acres of land. Here she would find herself riding horses and skipping rocks in the creek. It wasn't until she was 18 that she was introduced to the crown and sash. Intrigued by it all, Merissa took a leap of faith and started competing in California. She quickly learned how intense pageantry was within the state, but she kept at it.
Montana had always felt like Merissa's second home, so as she moved into her adult years, she packed up and said goodbye to northern California. With her move to "Big Sky" country, she continued her newfound love of pageantry — but quickly found in her own experience that state movers have a negative stigma attached to them in the runway world.
"I got a lot of hate. I followed the rules, I lived there [Montana]. I worked full-time there. I paid taxes there. People still harassed me a lot for it, which was really scary because I was like 'okay if I'm not born here, can I claim it?'… It made me question the legitimacy of myself… This brings me to a bigger issue. Why are we so against people moving states?"
Soon after being crowned Miss Montana 2020, the COVID-19 pandemic shut down the country — putting a stop to almost everything routine in daily life, including the duties of the current crown holder. The pandemic put Merissa in a lot of Zoom calls, instead of podiums, and it put the Miss USA competition in a state of limbo.
"It's been really hard to move on to the next chapter because there is already a new Miss Montana 2021. She was crowned even before I went to Miss USA. That was really hard for me to have to give up my title before I even fulfilled what I was supposed to do. But in that situation, I just had to say, hey these are the cards I've been dealt and you just have to move through it. Pageants really teach you that you just have to keep going."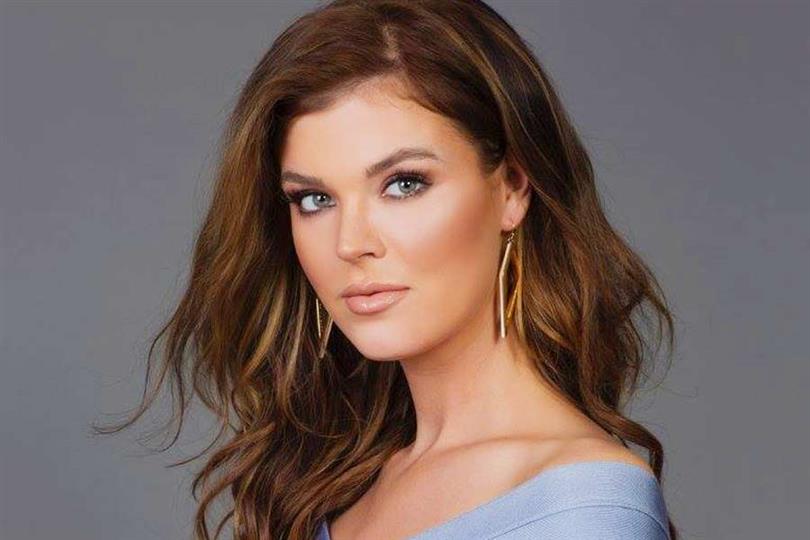 Even given this year's unprecedented events, Merissa has been steadfast in promoting her platform of animal rights and lifestyle adjustments to help fight climate change.
"Making everyday changes to combat climate change, and the biggest in my opinion is animal agriculture. I've been a vegan for six years, and so I encourage other people to take steps to become plant-based and see how their everyday eating habits can affect greenhouse gases on such a large scale."
This platform was not met with open arms in the state of Montana, where cattle farming is a large job creator. However, the disagreement of many locals earned her their attention and the ability to educate and better explain her stance. Her advocacy for a healthier, better world earned her the ability to speak at the National Smithsonian Earth Day event — what an incredible achievement! Merissa's ongoing work to protect the environment has lead to her accepting a job with Vegan Fashion Week.
Merissa's pageant and career success is the result of her being genuine and authentic to who she is, and not trying to fit any type of mold. She encourages any girls getting into pageantry or currently competing to stay true to yourself — as cliche as that sounds.
"It needs to be what's true to you… If you come into a room and you say what you think the judges want to hear, they're going to see right through you. I've seen it happen where a girl is perfect to the T. She hit every mark. Her hair is shiny, and she answers her question in a very perfect pageant patty way, and she doesn't win because she's not being authentic to herself… They want someone they can sit down and hang out with, and have lunch with, and be inspired by."
To all the girls who are competing this year and in the most unpredictable, not normal pageant era… this is reality and sometimes, we just have to make the best of it. While Merissa's Miss USA experience isn't everything she dreamed it would be, she chose to take it in stride.
"You have to be able to take what is handed to you. Life is just rolling with the punches and being able to say this is the situation I have and I have to do my best in the situation I've been given… But if this is your opportunity, then this is your opportunity. It may not be in the sunshine and rainbows way you want it to be, but it's going to be that way for a reason… Life is going to change and you're going to get instances like this that are really hard, but proving that you can still take on that challenge is what makes a queen."
Be Unstoppable!
– Tori