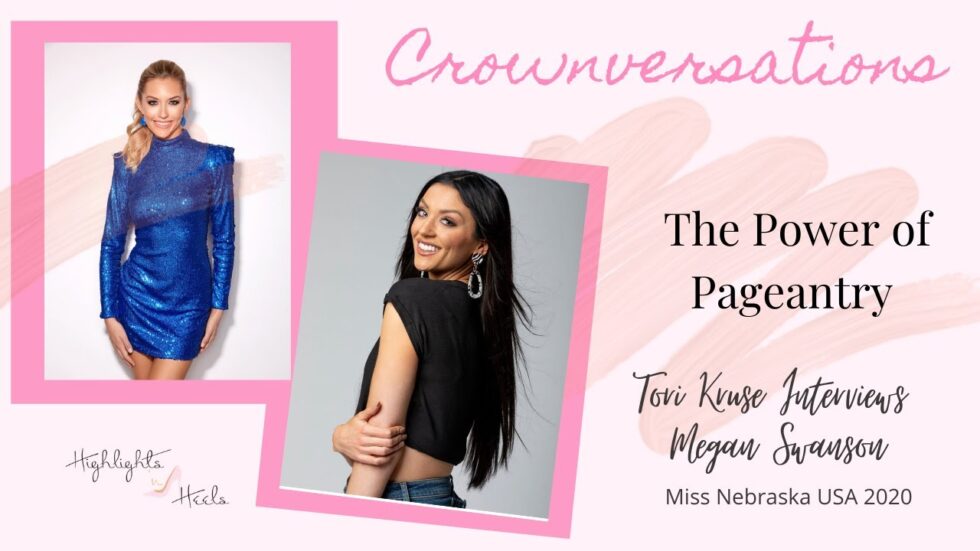 The Power of Pageantry with Megan Swanson
I'm so excited to kick-off the new year with Megan Swanson — Miss Nebraska USA 2020! Megan was born with natural leadership skills that are impossible to ignore. Her resume of accomplishments and life journey is a result of her ambition. 
Megan was crowned Miss Nebraska America 2014 while she was a college student studying at Belmont University. After graduating with a degree in commercial voice and music business, she felt like God was calling her back home. So she packed up her life, and drove back to the Midwest. Soon she found herself working at a coffee shop, trying to figure out her next steps — and this is where Megan's future success started. She launched her own company, Powerhouse Pageantry, which is a life coaching company, helping women transform their lives for the better. Megan is also a certified NLP Practitioner and certified Gallup Strengths Coach. 
But Megan's life was very much meant for the spotlight from a young age. Growing up in a musical family, she was soon singing in front of large audiences and starring in plays. But she wasn't just beholden to the arts, Megan was a talented athlete and also called the basketball court home. Standing at six feet tall, college scholarship opportunities awaited her after graduation. However, her high school playing experience was filled with mixed emotions and even abuse, which tainted her desire to keep playing. 
"I just knew that it wasn't what made my heart beat, and I had a really emotionally abusive coach in high school. I was already dealing with a lot of bullying from girls… so just some of those external things really made me think that I hated basketball and I knew that if I would continue to play that I would have to choose between sports and music… and I knew that I would hate the game of basketball if I continued to play — and I didn't want that."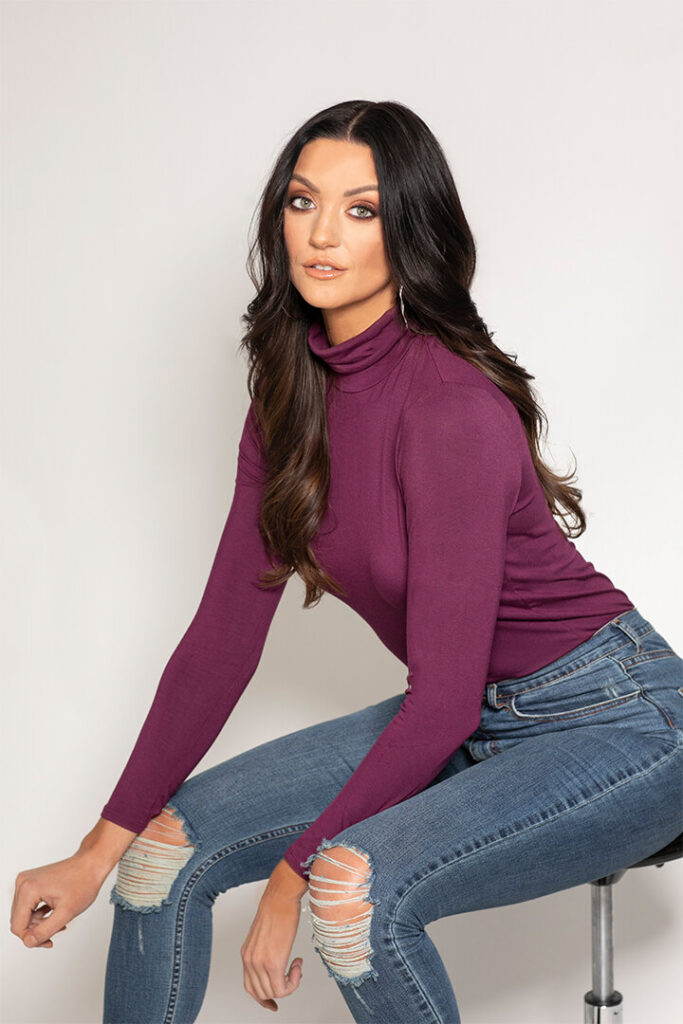 The mindset and experiences that her playing and singing career brought her, molded a winning attitude for Megan when it came to her pageantry career. 
"I think I just have a really strong internalized competitive drive as a human. I don't think you can teach that to be completely honest. I work with girls every day and rewiring their mindsets and growing the practical side of communication, as well as show what leadership is. At the end of the day, I can't force them to be a self-starter or not… You have to make the decision you want something… I'm sure there are a million things basketball taught me, but honestly, I think it was a decision in myself that I wanted something."
Another character-defining experience for Megan was her struggle with an eating disorder during college. Unfortunately, this is a major issue that especially affects young people, both male and female. In the era of social media, self-comparison is through the roof. Young girls are seeing Instagram photos of celebrities and influencers that depict their bodies in ways that are unnatural, unobtainable, and unhealthy. This is resulting in complexes and mental illness at an alarming rate. 
"I had a binge eating disorder, and I discovered it before Instagram was a thing… I was just gaining weight, gaining weight, gaining weight in college, and was working out with the guys playing noon ball six days a week. Then I'd go lift and I was still gaining weight. My mind-body connection was so bad that I didn't know how to translate that you're eating because an emotion is happening that you're not properly processing… So when I really took a hard look and hadn't allowed God into that specific part of my life. I was really easily offended. My mom would say anything about eating or my weight or my clothes, I'd get angry immediately, right? That should have been a red flag that something was going on emotionally, but when you're 18 you don't know that." 
I love that Megan brings up the mind-body connection because it's so true. Our mental health, emotional health, and physical health are all interconnected — and directly affect one another. So how do we properly link them together? 
"It's taking time to slow down. There is a time for fast thoughts, and there's a time for slow thoughts, and people don't like to journal and I used to be one of them. But just finding the routine, whether it's a morning routine or nightly routine, or prayer-meditation, something like that is so incredibly important to connect with yourself because you have to break the barrier of being fearful of that. Fearful of your own thoughts in the first place." 
It's no joke that 2020 was a year of difficult times — as a world, but also for many of us as individuals. However, hard experiences breed strength and courage. As we usher in 2021, all of us are praying for a healthier, happier year. But undoubtedly, this year will still have uncertainty — followed by ups and downs. Megan has some encouraging words on how we can overcome and move forward this year. 
"I think first and foremost, write down the things you have done. So many of us keep a gratitude journal, which is great, but I encourage my girls to keep an 'I did this journal.' So whether that was you lost one pound, or you consistently went on a walk for five days in a row, or that you found that special friend you were going to connect with and process your emotions with. Whatever you've done, even if it doesn't matter to anyone else in the entire world — having a list of the things you've accomplished [is great]… In order to catapult our mindset and catapult ourselves into the next season, we have to remember the good things that God has done through us even in the midst of trials." 
Be Unstoppable!
– Tori