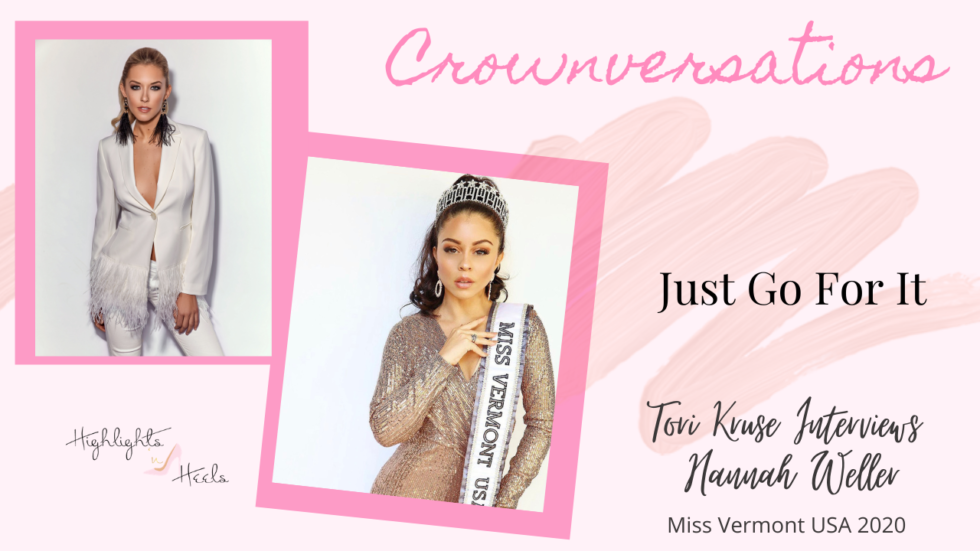 Just Go For It With Shannah Weller
Sometimes we just have to take a chance and believe in ourselves — and a lot of the time great things happen. Shannah Weller is a testament to that. Her individual self-confidence led to her being crowned Miss Vermont USA 2020! In this week's "Crownversations" interview, we dive into how a little bit of self-belief goes a long way, not only in your life but also for those around you. 
Shannah is sharp and well-spoken. When I learned that she worked for Collins Aerospace, as an Import Specialist for global trade, I wasn't surprised. That's not a job that just anyone can do. She is responsible for ensuring that all air and space parts that come into the United States on behalf of Collins Aerospace meet the required federal regulations. In doing so, she also acts as an auditor, potentially identifying areas where the business may save money on products and operational costs. 
"I do my part at contributing to the company and being a part of something bigger than myself. It's really incredible. I get to speak with people all over the world every day, and it's an incredible experience and I'm looking forward to what the next few years have for me."  
Shannah is anticipating returning to school this fall to earn her bachelor's degree in international trade! You go, girl!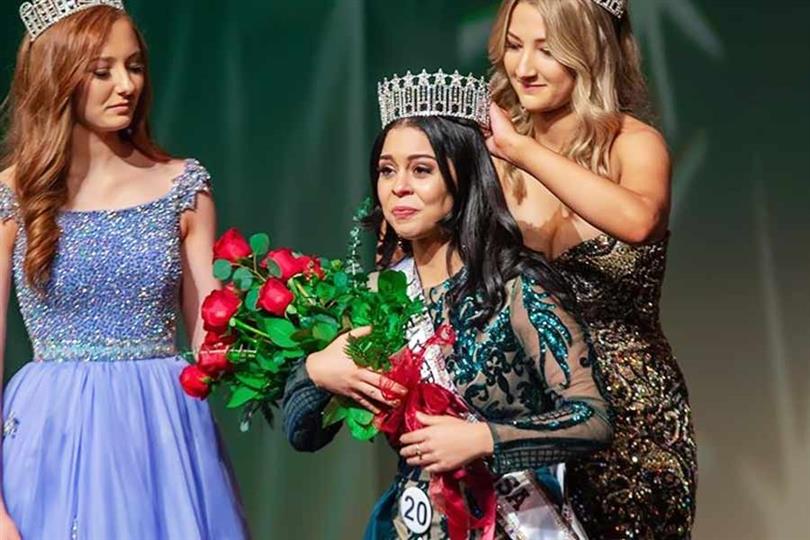 Her journey into the pageant world started in 2012 when she competed for Miss Vermont Teen USA. However, around that time her sister who was diagnosed with cystic fibrosis began to see her condition worsen. Cystic fibrosis (CF) is a condition that many people are still unaware of today. It is a hereditary disease that affects the lungs and digestive system. The body produces thick and sticky mucus that can clog the lungs and obstruct the pancreas — often resulting in a shorter than normal lifespan. 
Shannah stepped away from the pageant world to focus on spending time with her sister and helping take care of her with day-to-day needs. Sadly, Shannah's sister did pass away after her battle with CF. Shannah describes her sister as the most positive and uplifting person anyone could meet, so she knew her sister wouldn't want her to stop pursuing her own passions. Soon, Shannah was back in competition and championing her sister's life as inspiration. In her first attempt at the Miss Vermont USA crown, she won. Sometimes you just can't make this stuff up!
After her sister's passing, Shannah knew that her fight against CF wasn't over. She wanted to continue to raise awareness and help increase research funding to improve the life outcomes of CF patients. 
"I wanted to stay involved in the [CF] community. I wanted to encourage other CF patients and their families because going through cystic fibrosis whether you have it or a sibling has it, or a family member has it, you are a part of that battle. Whether you are close to them or not to be honest, and I was very much a part of my sister's battle. I wanted to continue to help others who are battling CF too. I wanted to be an encouragement to them, and do it in her honor." 
As a result, Shannah serves on the Cystic Fibrosis Foundation's young professionals' board — Tomorrow's Leaders. In her role, she helps organize fundraisers and events for CF patients and their families. If you are curious about CF and how you can get involved, you can learn more at cff.org. 
In conjunction with her sister's physical battle with CF, Shannah was inspired to start a blog titled "Uniquely Me." Shannah uses her blog platform to help encourage, uplift, and cultivate a community of strong women who are trying to overcome physical and mental differences. 
"Uniquely Me was designed to build confidence specifically for women with mental and physical differences. I have another sibling with a mental diagnosis, and my late sister was an inspiration for the blog. Both of them had and have unique challenges when it would come to their confidence for different reasons. They had what I like to call 'confidence testers,' things that made it difficult to feel like a confident, powerful woman. I realized there is a need for women who have their own unique set of challenges. It's challenging already to find confidence when you don't have those challenges, but when you do, it makes it sometimes even more difficult." 
So if you're struggling with self-confidence, and discovering how to feel positive about yourself, Shannah has some good advice to take to heart. 
"First of all, I truly believe that confidence at its core is actually about caring for other people. When you focus on serving other people, not only does it build their confidence, but it builds your own too… When you help others feel amazing about themselves, it's a whole different thing."
Be Unstoppable!
– Tori