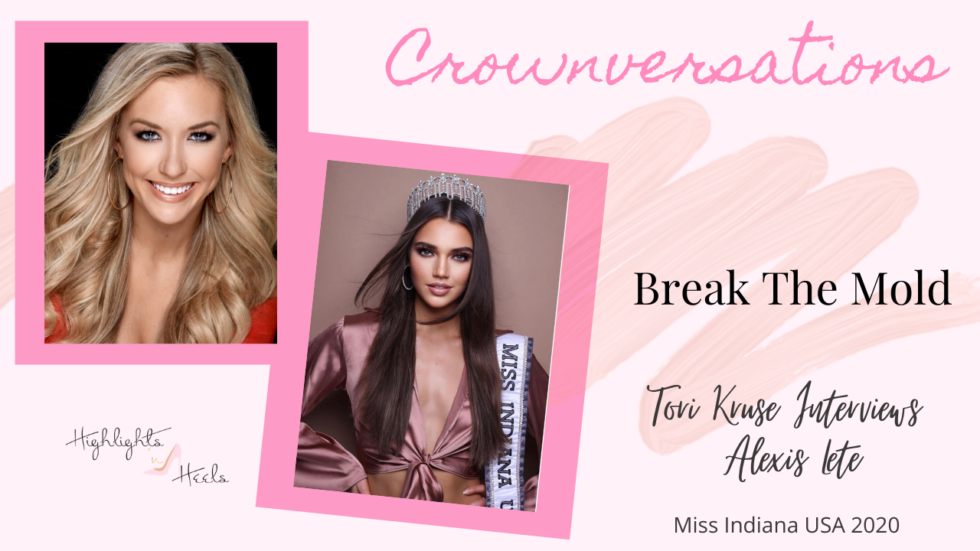 Break the Mold With Alexis Lete​
Buckle up and brace for impact. This week's "Crownversations" is exactly what you need to hear — it's a friendly reminder that you hold the keys to your own life. Too often we sacrifice our dreams for what we think will please those around us. Alexis Lete, who prefers to go by her last name, is Miss Indiana USA 2020. But her pageantry success didn't stop there — she went on to finish 3rd Runner-up in the Miss USA competition!
So that's where we'll start. It's so difficult to win your state crown, let alone have great success on the Miss USA stage. Everyone wants to know how Lete was able to have such seemingly easy success? As a former D1 volleyball player at George Washington University, her DNA has been ingrained with the hard work and mental attitude that allows her to approach life from a different angle. Athletics teaches us so much more than just how to put a ball through a hoop or over a net. 
"I went in with an athlete mindset… I'm looking at people who won in the past. I'm looking at Miss Universes that won in the past. What are they doing, and how are they getting it done to succeed? So I kind of like broke it down into easy formulas to focus on, and just really prepare myself in that way." 
Lete also highly recommends having a pageant coach to help guide you along your journey. She reiterates how they need to put you first — and don't settle for someone who doesn't love you through the process. 
"I was just learning about all these different cultures, and it was really beautiful to me to see everybody live a happy life, but live a happy life so differently than what I was used to. It made me realize that we all have different backgrounds and different upbringings, but that's what makes our country so beautiful." 
If you can't tell, Lete is passionate about empowering people and having them speak their truth. In the pageant world, we hear so much about it being important to be authentic, and Lete lives that. Since winning her crown she has launched a podcast called "InPowHER," which is all about strong women breaking societal norms and empowering each other.  
The creation of her podcast platform was born out of her reign as Miss Indiana USA. Soon after winning the crown, she fell into the trap of trying to hold this title and be someone she thought people wanted her to be. She was sacrificing her true identity to carry the torch in a way that she thought was necessary. One day she got a phone call from a close friend who called her out and asked her what she was doing? She wasn't being the real Lete. She was fitting a stereotypical mold that she believed she had to follow. In this phone call, her motto of "break the mold" was born. 
This attitude has fueled her desire to follow her dream of modeling, even though it's a career full of uncertainty. 
"You're poor, but you're happy though. You're chasing your dream. You feel fulfilled. You feel like you're having a purpose. You know you go through the struggle to empower others to follow you later on to chase their dreams… My bank account looks a little sad, but my heart is so full." 
So where does Lete go from here? She's off to Florida to pursue her modeling and content creation dreams — and I have a strong feeling it's all going to work out for her 🙂 
"If you're not somewhere where you're getting fed, you need to go somewhere where you're getting fed. There's nothing wrong with that. There's nothing wrong with leaving a place you call home and going somewhere else to learn something new and to better yourself and do what's best for your future."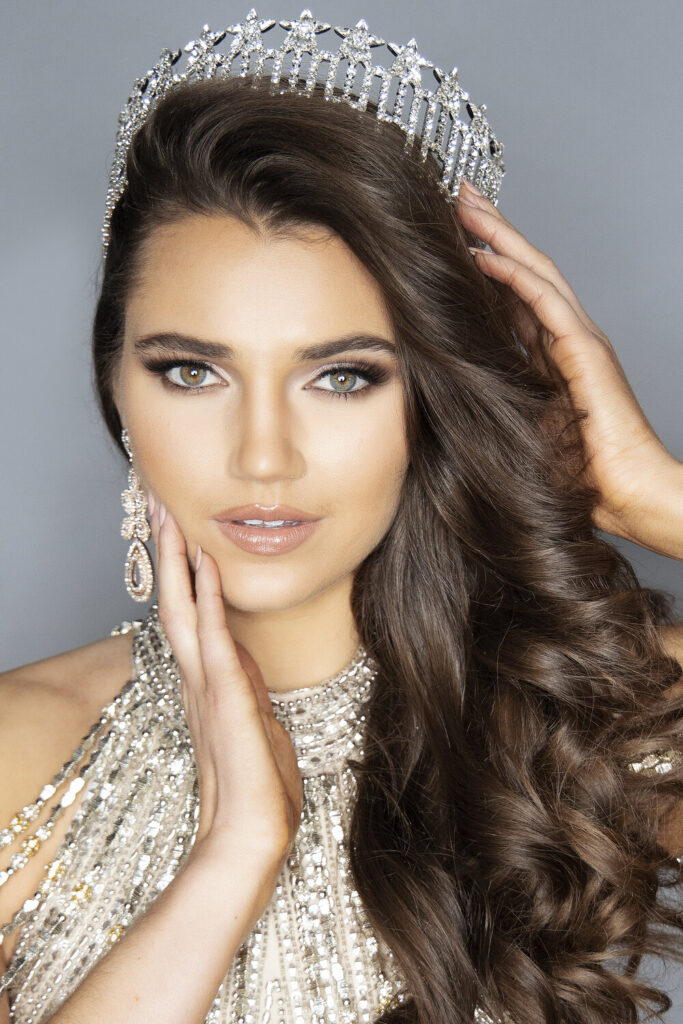 With such a dedicated mindset and achieving great success, you'd imagine that Lete started competing in pageants from a young age… Well, guess again! She competed in her first pageant her senior year of high school after expressing to her mom that she'd like to become a full-time model. In that local competition she finished third, and her confidence quickly climbed. 
"You have to put yourself in uncomfortable situations to then build the confidence to be comfortable." 
In her first attempt at the Miss Indiana USA crown, yep you guessed it… she won! This isn't the typical story of most pageant winners, but Lete believes that God calls us at different times for different reasons. Everyone's journey is different and it needs to be different as it teaches us lessons and experiences that are instrumental in forming us as individuals. 
"I felt like when I was at the competition, I felt the Holy Spirit came over me. It was a very spiritual journey for me. To say that I won it on my own would be discrediting the process and the true calling because I don't think that if I just went to compete I would've won. I really felt like God called me for a greater purpose…" 
Lete's pageant success has brought out plenty of haters. People have repeatedly told her she was lucky to win the crown and place so well in the Miss USA competition. Completely discrediting her own talents, attributes, and hard work. But she has a blunt and truthful response to the naysayers.
"You don't get lucky. You get good. You get better and you get what you deserve." 
Another major factor that has sculpted Lete into who she is today, is her move away from Indiana. When her college career started, she made the jump from small-town Indiana to big city Washington D.C. She quickly was introduced to cultures, individuals, and experiences like never before. The ability to dramatically change environments opened Lete's eyes to a new world where everyone has a place in it.