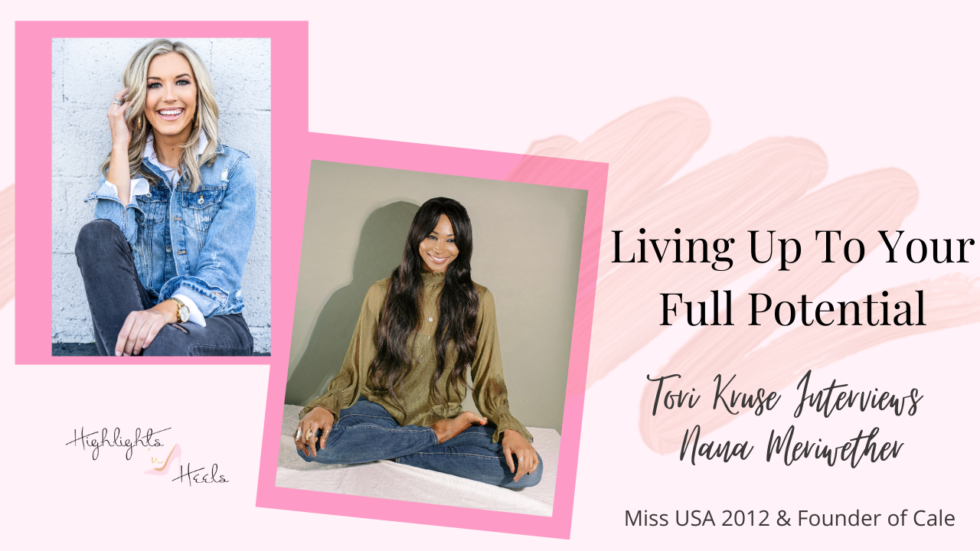 Living Up To Your Full Potential
Nana Meriwether is someone we can all look up to. Why? Because she knows what she's capable of, and she hustles until it becomes a reality. In this week's "Crownversations" talk, I catch up with her, the former titleholder of Miss Maryland USA 2012 and Miss USA 2012! But if that wasn't enough, she was also a two-time All-American volleyball player at UCLA and played professionally in Puerto Rico. She also holds degrees in political science and premedical sciences.
Are you impressed yet??
Okay, me too. But the cherry on top is that she just launched a wine company! What girl doesn't have this dream? I am now vicariously living through Nana. Her company, Cale Wine, is unlike any wine you've probably ever had. Focused on being a healthy and lighter alternative to traditional wine, Cale Wine is unique in that it ferments herbs and florals to infuse with grapes to elevate the flavor and benefits of wine varietals. The making of herbal wine dates back to the ancient Greeks and Romans, where these botanical fermentations were consumed for their health benefits.
Nana's brand continues this mission by producing a refreshing low-calorie (59 calories per 5 oz.), low-sugar (.03g per 5 oz.), low-alcohol content (4.5% ABV) drink that uses the highest-grade organic ingredients.
The idea for Cale Wine was born out of a visit to the doctor she had in 2018. Nana wasn't happy and she didn't feel healthy. After some extensive blood testing, her doctor discovered a marker for a chronic disease and Nana knew that to get her life back on track, she needed to discover how to live well. This lead to a year-long health journey that has forever changed her life.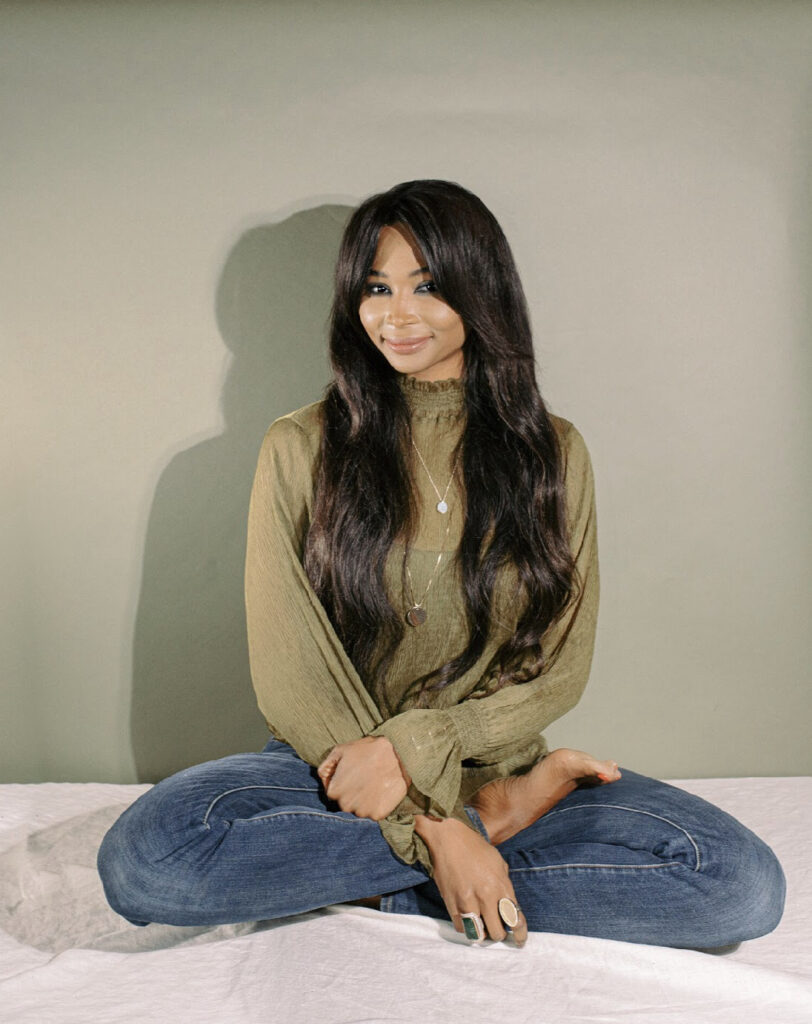 "I took the year, 2018, to write a year-long blog, and each week I would write about a topic in wellness and get into the science and also the spirituality of it… [such as] why yoga exists and the tradition of it… At the tail-end of that, I took a trip to Costa Rica and I lived on a permaculture farm for about 10 days. Didn't wear any shoes and lived in a bikini. It was fantastic. We ate fresh food from the land and what was really poignant about that trip was that I learned about the field of herbalism. It's our mother medicine. It's the study of how plants and botanicals heal."
After returning home from Costa Rica, Nana dove into apprenticing for herbalists and studying the science behind it. It was during this exploration period that she became introduced to herbal wine.
"My wines are low-alcohol, so they are easy-drinking, especially during the weekday when you want something sophisticated or to give you a little respite if you've had a long day, and you don't want to dive into a vodka soda or even a high ABV wine. You can have a little sip of hibiscus wine and wake up super clear and productive to carry on with your week."
Nana is now accepting the first pre-orders for her launch bottle: Hibiscus Pinot Noir.
Umm… sign me up!
But if pinot noir isn't your favorite, don't worry, Nana has got more in store.
"I'm going to infuse different grape wine varietals with different botanicals. So every release will have a pair or two of a different wine grape, and a different herbal. This summer I'm looking to release a [rose petal] rosé… in the fall something darker, a bit more cozy like reishi mushroom wine. For the holiday season something fun and sparkling and bubbly."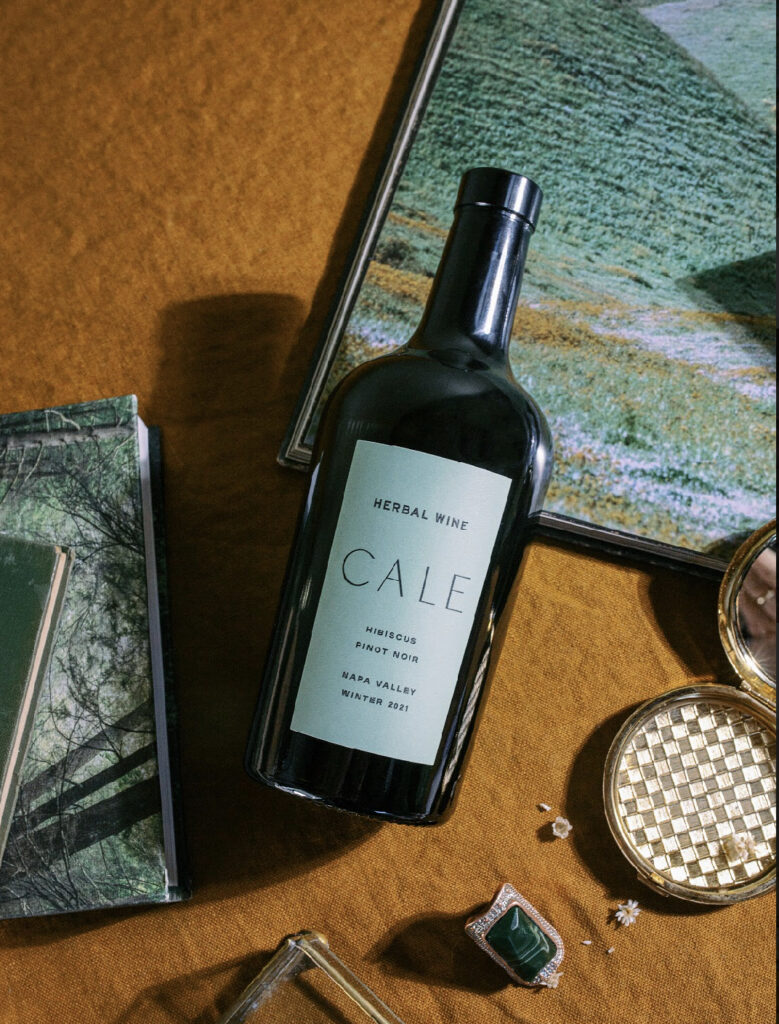 This success story culminates in one of my favorite sayings, "every no, is one step closer to your yes." Nana heard a lot of no's regarding her desire to bring back this ancient wine-making tradition. Finding a grower and producer wasn't easy, and she definitely received some judgment, but she was passionate about this and believed in her product — and herself. Her persistence paid off, and now, her wine is being grown and produced in Napa Valley of all places.
But the cycle of no's she had received isn't limited to her wine-making venture, but also her pageantry career. Yes, even this Miss USA has heard her fair share of "you're not quite good enough, or maybe next time."
While living out in California during her years of college and study, Nana began to compete in pageant competitions. She eventually made her way into the Miss California USA competition, and competed for six years, but never won. However, it was during this six-year stretch that Nana was battling for the crown and sash against some of the most now recognizable names in pageant history, like Olivia Jordan, Alyssa Campanella, and Nia Sanchez — all who went on to hold the Miss USA title.
Now it could be easy to get discouraged and just say being a titleholder isn't in the cards for yourself, but Nana never believed that. She knew she was on the cusp of winning — on the verge of her crowning moment. The potential was there. It was waiting to become reality.
"Align to your purpose, and no's will just be things that make you better. That kind of like edit you to the path you're supposed to be on."