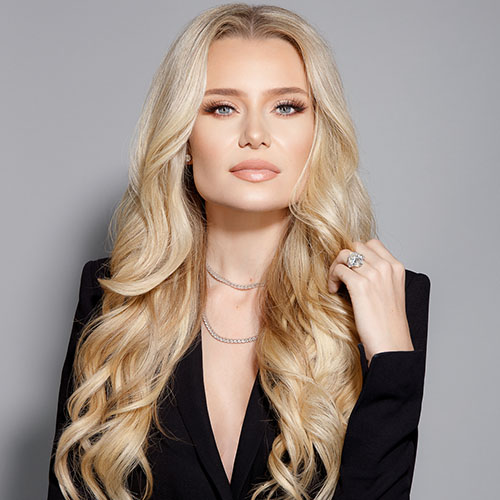 Being a Champion of Positivity & Courage
Believing in Yourself and Motivation from Your Inner Circle
You guys, it was only a few weeks ago that I posted a blog speaking with Natalie Workman, and this week she's back with more. I first met Natalie at a conference she was speaking at, and I knew then and there I needed to be friends with this woman. It doesn't take long to see that she is a trailblazer and champion of going after your dream.
Hard work is at the forefront of Natalie's success. She is currently the Vice President of Operations for Cardone Ventures, and serves as an expert on developing teams and personnel — helping teach others how to hire, train, and scale teams according to their goals.
A major part of Natalie's life story involves her fiance, Brandon Dawson, entrepreneur, and co-founder of Cardone Ventures. At 20 years old, Natalie knew that Brandon was meant to be her life partner. He was someone that would motivate her, love her, and always support her dreams — no matter the size. She dropped out of college, after having nearly a full-ride, and went to pursue her relationship with Brandon. Natalie, who is as smart as any woman I've ever met, began working for Brandon. However, she quickly began to feel insecure about how her future achievements would be perceived by the outside world. Would people think she was a pretty face, who was awarded a nice job because of who she dated?
"I continued thinking, if I don't push through these [fears] now, I'm really going to wake up and be the walking stereotype that people think I will be. Am I really going to let that fear hold me back from not getting the experience I need and not being embarrassed right now? There were moments that made it really easy, and there were moments that really challenged me."
It's sad how outside optics affect our decision making and even our own happiness. I know I have made choices that went against my better judgment because I was afraid of what other people might say or think. But eventually, Natalie was able to kick this negative thinking to the curb and start chasing her true career aspirations. Yet, as many of us have experienced, we can't run without a little stumbling to start.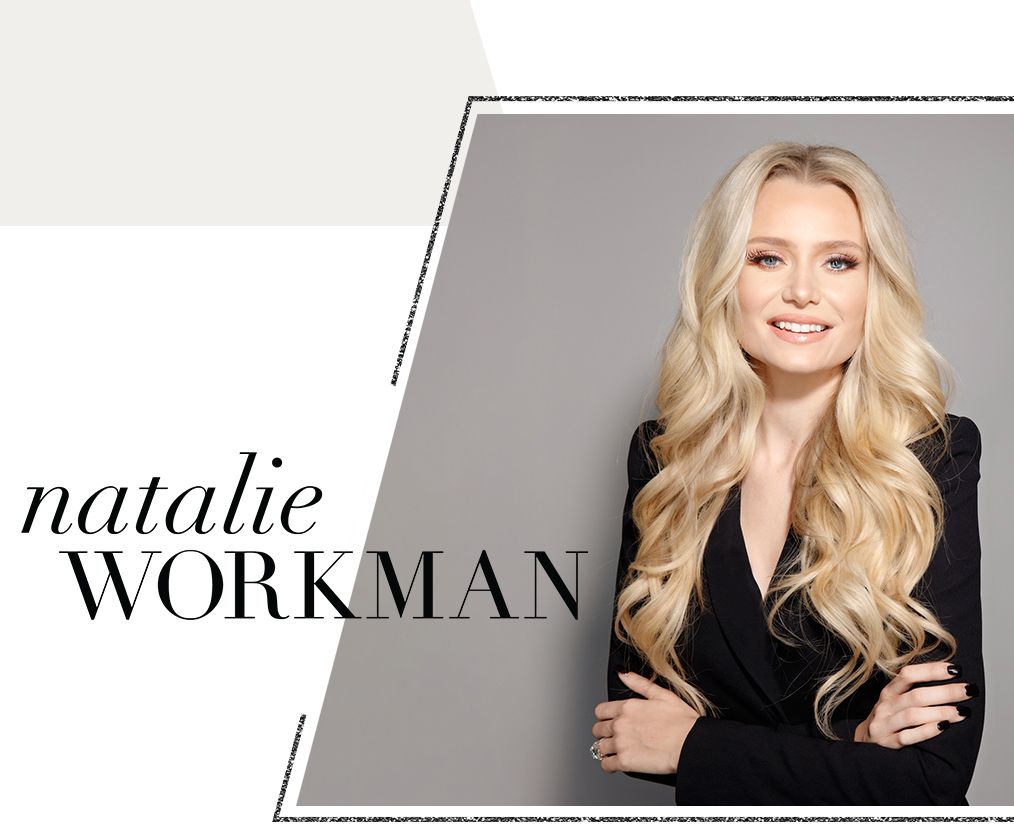 In the early stages of Natalie working to carve out her niche as a team development and personnel growth guru, she failed a couple of times. One experience, in particular, left her wanting to bury her head in the sand and never look up again.
"I wish I had a better story with this. That [event] happened when I was 20 and it took until I was 26 for me to get confident being back on a stage, which was only a year ago… I hired someone and took a course, and forced myself to get better at it. But in between those six years, it really held me back. It is hard to explain now because people can now watch me on a stage or watch me communicate and I have those skills so you wouldn't necessarily know how hard it was for me. But those six years in between I would avoid speaking engagements, I just felt horrible about myself… I got real with where I want to be. That 50-year-old picture of myself, like who that person is, and I visualize that person. There is no doubt in my mind that she is able to go up on stages and do the things that I always wanted to do."
For Natalie, hiring a mentor played a critical role in helping her get back on her feet and moving toward her goals. I'm always a big proponent of this. We can't be experts ourselves in every area of life, and often if we have a specific goal that is out of our comfort zone, we might need a little bit of help achieving it. It worked for Natalie, it's worked for me, and it can work for you too!
Another piece of advice came from her fiance, Brandon. This line isn't earth-shattering, but it is something we don't tell ourselves enough: "you've just got to do it." Having this come from a supportive person is so key to our success in life. Our inner circle often determines our direction and decisions, and whether it is your partner, family, friends, or co-workers, the value of self-sacrificing is something we all need.
"I attribute so much of who I am today due to the influence Brandon has had directly on my life. In a world where that isn't as sexy as people want it to be. People want to be a self-made woman, and for you to be able to do it on your own. I really fought with that early on in my 20s… Brandon is the type of person, and there are so many men out there, who will push you, and teach you, and help you. When you find somebody like that you don't just decide not to be with them because of your own egotistical reasons for why it would hold you back. Brandon pushes me harder than anybody pushes me, but that's because he sees the potential. He has always seen the potential. I choose to have people like him in my life, and he has shown me how to not have people like that in my life."
Ultimately, our paths are our own journey. We set the destination. We figure out how to get there. One major piece of advice Natalie would share with someone working toward their goals is to set a daily routine because it incrementally starts a snowball effect of accomplishment in your life.
"So the three things that I go back to every single day are… (1) Having a very clear mission. (2) A clear vision, (3) and clear core values… What you can create in the form of certainty in a time where everything seems at random is why you do the things you do. Where you're ultimately trying to go, and the core drivers of who you are, and the environment you're allowing around you."
Be Unstoppable!
– Tori