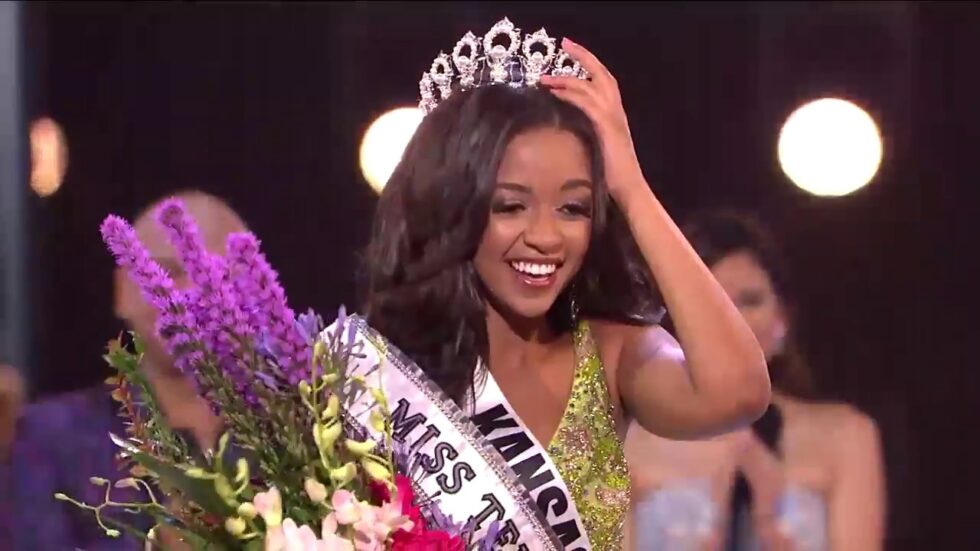 How to be a Successful Titleholder and College Student
This week I was lucky enough to catch up with the always gracious Hailey Colborn. I first met Hailey years ago in Kansas City, Missouri, and knew immediately this young woman was something special. Fast forward to 2018, and to no surprise of mine, Hailey was crowned Miss Teen USA!
What I love most about her story is that Hailey has always remained true to herself. Pageantry comes with a stereotype. You need to look a certain way, talk a certain way, and think a certain way. Hailey has proven to the world that beauty and class come in all shapes, sizes, colors, and beliefs.
The Art of Self-Confidence
To compete in pageants you need to be self-confident and believe that you belong on that stage with every other girl. However, growing up Hailey was more comfortable in the corner of a room with a book, than in the middle of a spotlight with a microphone. In order to help boost her self-belief and get her out of her comfort zone, Hailey's parents had her try out pageantry. 
"So I competed in pageantry for the first time when I was nine, and I was a really really shy kid. I took a book everywhere, and my parents would have to tell me to look at people when I spoke to them. I competed in my first pageant to get out of my shell, and I just fell in love. Like most girls do I caught the bug and just kept coming back." 
From then on, Hailey was off to the races, competing in both Miss USA and Miss America when she was on the earlier side of the teen division. 
"I had this one experience this one summer where it kind of just left a bad taste in my mouth. It wasn't the greatest pageant experience, and I just wanted to be done. I was a senior in high school and I was really focused on getting into the schools I wanted to go to. My mom, who is just one of those incredible women, told me 'no you're not ending this on a bad note, you're doing one more.' [I was like] okay yes mom. It's funny because it was the pageant I went into probably thinking the least about winning, and I ended up winning." 
But Hailey's winning experiences didn't come without a price. She often missed school events and functions that many of us take for granted while growing up. Due to a pageant, Hailey ended up missing her high school graduation ceremony, in which she was scheduled to speak. Even after the sacrifices and missed moments, Hailey still remains grateful for her pageantry experiences teaching her a new degree of self-love and acceptance — in part due to her fellow peers. 
"I think I can speak for both of us when I say we aren't your stereotypical pageant person people expect. Like I'm very laid back. I'm like a nerd. I'd rather talk about literature than anything else… So I really appreciated being able to connect with you [Tori], and not have to have a facade or anything because I'm not good at that side of pageantry."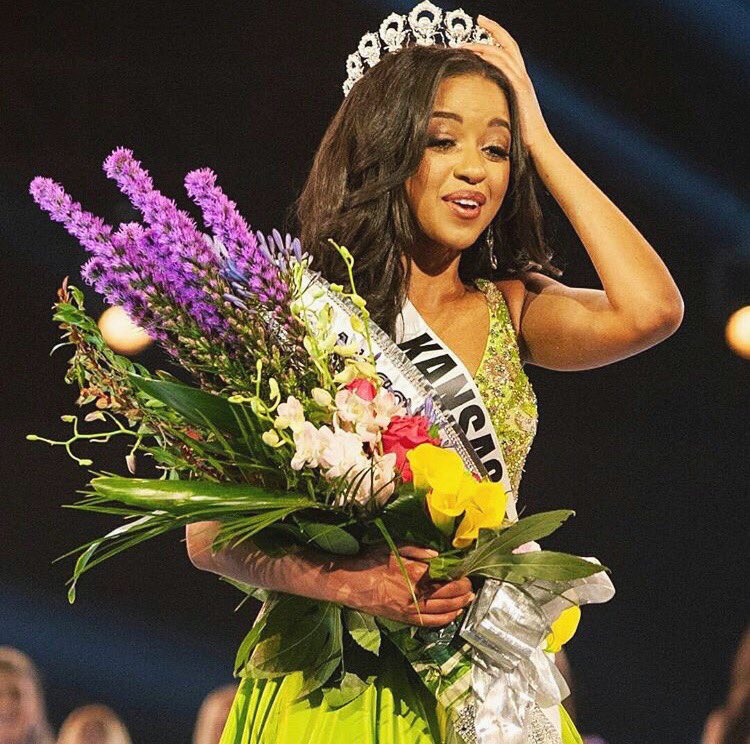 In Hailey's reign of Miss Teen USA, she was also in the midst of her freshman year of college at Princeton University. If you're familiar with Ivy League education you know that academics come first, second, and third. So learning to juggle a rigorous school workload and the duties of Miss Teen USA wasn't exactly a walk in the park.
"Princeton is rather close to the city [NYC]… so I was in the city a lot and it was nice to have that convenience so I could go up for one day for an event and come back. School, on the other hand, Freshman year here on top of that was absolutely insane. You always hope that your university is really accommodating and willing to let you miss class and just really understanding — Princeton was not." Hailey said laughing. "I did a lot of homework while traveling. I had a lot of deadlines while traveling. It was an amazing experience, but it was also a very taxing experience, just because freshman year here is incredibly stressful. So to have that on top of it was such a growing experience because now sophomore year seems so easy in comparison."
While carrying both the crown and Princeton at the same time stretched Hailey thin, she credits learning more in her life from that single year than any other in her lifetime.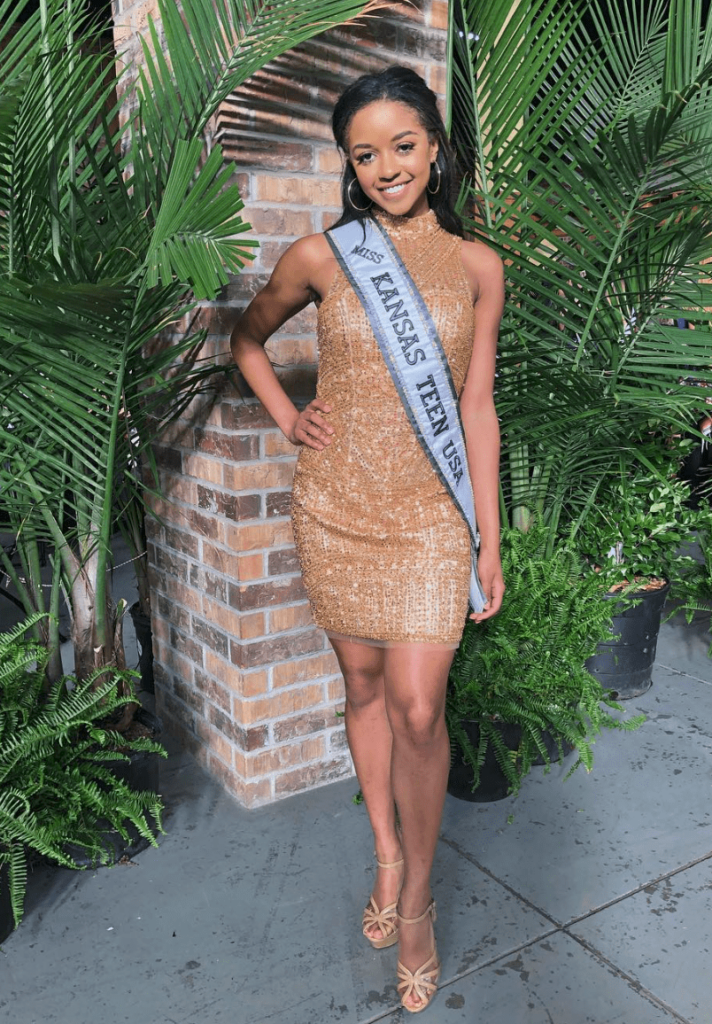 Balancing Life, College, and Self-Image
Once the crown and sash come off, real-life sets in once again for any pageant winner or contestant. Life is a balancing act that we all are trying to master — Hailey included. But at only 19-years-old, she's doing a killer job.
As someone who has always had a love of writing and reading, Hailey has declared a major in English with minors in African American Studies and Creative Writing. Even with her full course workload, she has managed to dedicate time to areas of life she is passionate about. In the past year, Hailey has interned for the nonprofit Smile Train, which provides free corrective cleft lip surgery for children in over 80 different countries. In addition, she interned during New Jersey Senator Cory Booker's presidential campaign.
But through all this non-stop running around, Hailey has learned the value of slowing down.
"Let yourself be a person, knowing it's okay to mess up, it's okay to take a break. Give yourself that time and know what works for you. For me, I am a religious person so I go to church every week and I attend a Bible study because that really helps me personally. And some days I just lay in bed and watch Netflix all day, and I'm good with that too!"
Piggybacking off this mindset, Hailey has been focusing on being more kind to herself. We understand how fragile our self-images can be due to harsh peers, unrealistic societal standards, and the negative power of social media. If you're out there today and struggling with your self-worth or image, my girl Hailey wants you to remember these few things:
She still struggles with it herself!
You're never going to be a perfect human and that's okay
Expressing your individuality into the world is empowering
Redeeming qualities are more than skin deep
Spend time on people and activities that make you feel good about YOU
"I struggled with it [self-esteem] a lot growing up. I don't want people to think I never did. For me, it all stemmed from ballet, because ballet is a very picky industry in what their girls look like, and I was the only girl of color in my class. My body didn't look like the other girls in my class. So I had those moments particularly in middle school when I thought why don't I look like everyone else."
Hailey is about to speak some truth here. Hold on.
"I think it's really important to think about what I was saying earlier: individuality. If everyone was a copy of this beautiful woman, and everyone was the same version of her, nothing would be considered beautiful. You know we have different kinds of people and different kinds of races and that's what makes everyone some beautiful is like there is this amazing variety."
Be Unstoppable!
– Tori